In-Home Training
UniversityK9 Dog Training offers private in-home training that can be tailored to the individual needs of your dog.  Please refer to the service area map below. 
We will come to you!
Let us know your schedule and we will train you and your dog in the comforts of your own home. Private Sessions create an atmosphere conducive to learning. Once we have mastered the basic fundamentals you will then train around real world distractions. UniversityK9 Dog Training addresses all of those annoying issues such as nuisance barking, jumping up, not responding when called, pulling on the leash, chewing, door bolting, and getting on the furniture. With the help of our trainers, you will learn how to teach your dog to respond to your commands around real-world distractions. Most of our clients achieve off-leash control around distractions in as little as 3 weeks.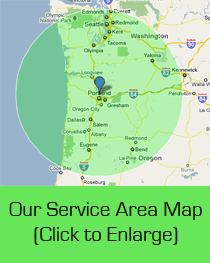 Advantages of In-Home Training
We train you how to train your dog
The family can be involved!
Private one-on-one instruction available
Puppies can start training earlier
In-Home training is perfect for aggressive dogs!
Service Area
Our service area is extensive, covering the Portland and Seattle Metro Area.
If you have a busy schedule or would like to take advantage of our Board and Train Program please visit the Board and Train page for more information.
We come to you
We work around your schedule
Available nights and weekends
Contact us today to get scheduled!