Meet the Trainer
UniversityK9 is proud to present our Training Director & Founder Chris Ford.
Chris Ford has trained thousands of dogs and has one of the most successful dog training programs in the world. Internationally recognized, Chris Ford is an expert in Behavior Modification, Aggression, Off Leash Control, Nuisance Barking, On Leash Control, Obedience Training, and Much More!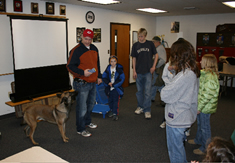 Chris Ford uses a combination of multiple training methods that include but are not limited to Leash Training, Positive Reinforcement Training, Remote Training (Gentle Touch), Neutral Enforcement Training, Low Pressure Training, and more.
Chris Ford Has saved hundreds of dogs from being destroyed due to viciousness and aggression. Chris has an extremely high success rate at curing dogs of aggression and can solve any unwanted behavior.
Chris Ford owns 4 dogs and also breeds working dogs. Chris serves as a mentor and advisor for numerous Professional Dog Trainers through his Pet Franchise services. www.Alldogsunleashed.com, www.Tropicaldogtraining.com, and www.Midwestdogtraining.com, benefit from Chris Ford's professional advice and dog training experience.
Chris is also proud to have founded and sold Midwest Dog Training.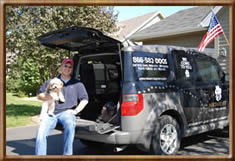 Chris has dedicated his life to dogs and is committed to surpassing the expectations of each one of his customers. Chris Ford will make your dog's training experience enjoyable and Chris guarantees results.
Call UniversityK9 at 1-877-299-DOGS (3647) or email chris@universityk9.com